Lanterns are a staple of beach-themed decor. I have a few already but would love to add more. And even if I wasn't planning to purchase more, I would still be sort of giddy about the "Warm Weather Nights" sale on One Kings Lane today. There are a bunch of different styles and finishes in a range of prices. Here are a few that I liked.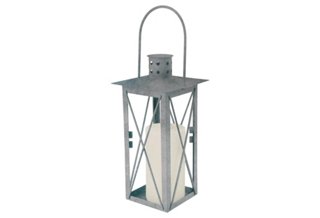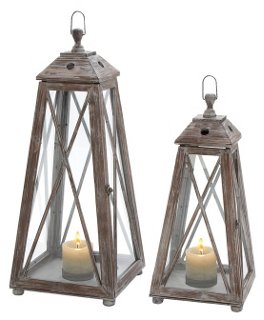 Pyramid Lanterns, $115 set of two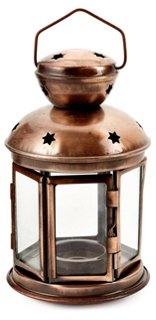 The Copper Colonial Lantern, $12 s
et of 2, is
similar to some cute little guys I saw at IKEA recently. It's also offered in white,
And perhaps my most interesting find, the Table Lantern, which comes in two sizes and a variety of colors including white, black, burgundy, and yellow.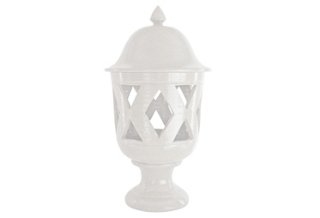 Do you have lantern love? It was hard for me to choose just a few. Which ones are your favorites?
p.s. It's been unbearably hot in mid-Michigan this week. Yesterday, in fact, was the hottest day on record for Lansing at 111 degrees (with the heat index). I bought a pool
this morning
for the kids to frolic in, but we are waiting to inflate it later... like when it's not so hot outside. So we're back in the house today. Our energy bill is going to be sky-high this month, but
thank goodness for air conditioning to keep us reasonably cool and electronics to keep us busy!